The JCTA elections are over! Thank you to those who supported our endorsed candidates, and thank you to the teachers who decided to run! Congratulations to Nicole Finley and Kenyata Dean-Bacon for winning in your races!
Support candidates with a shared vision to bring back democracy and transparency to union elections and endorsements; to fight against the privatization agenda, including fully funding pensions and stopping the voucher bill; and to bring racial justice to JCPS teachers and students!
JCTA Members, sign the Commitment Form. Then forward it to as many members or potential volunteers who share your vision. A sample message might go something like this:
Good morning, Friend!

Can you help spread the word? Please ask 10 members to commit to vote for the candidates that are endorsed by The People's Agenda in next week's JCTA election! They share a vision for the future of JCTA that includes: more transparency and democracy in union endorsements and elections; fight against privatizers in Frankfort, especially pensions and vouchers; and demand racial justice for BIPOC teachers and students.
Please forward this message to as many JCTA members who you believe also share our vision. Visit the link at www.DearJCPS.com/JCTA. Don't forget to fill the commitment form out for yourself as well!
Thank you!!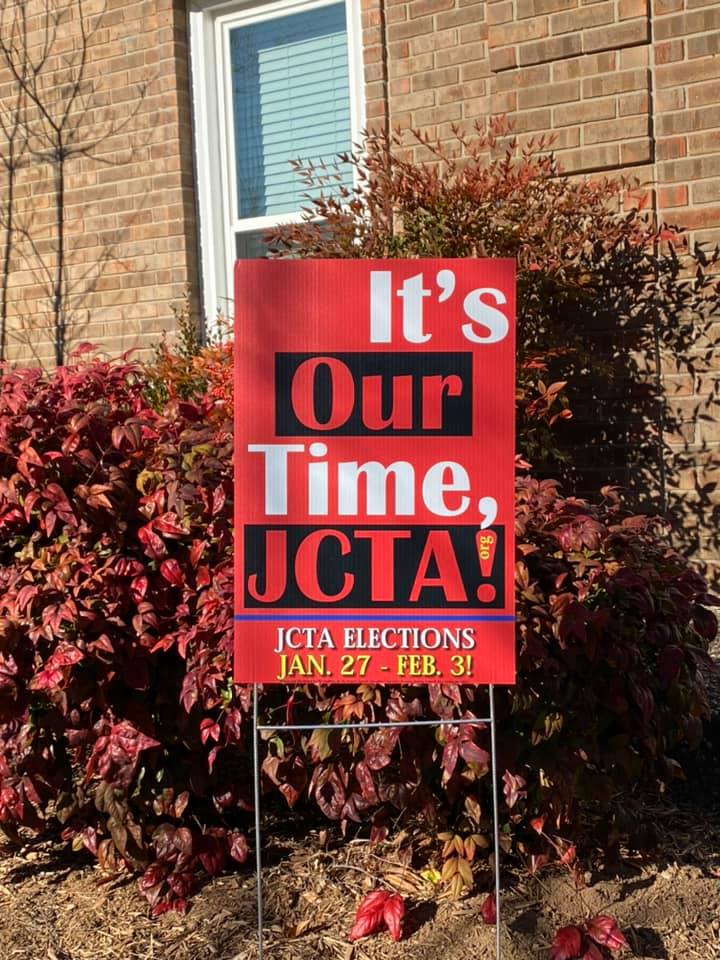 Sign the commitment form and you can request a yard sign to be delivered anywhere in Jefferson County.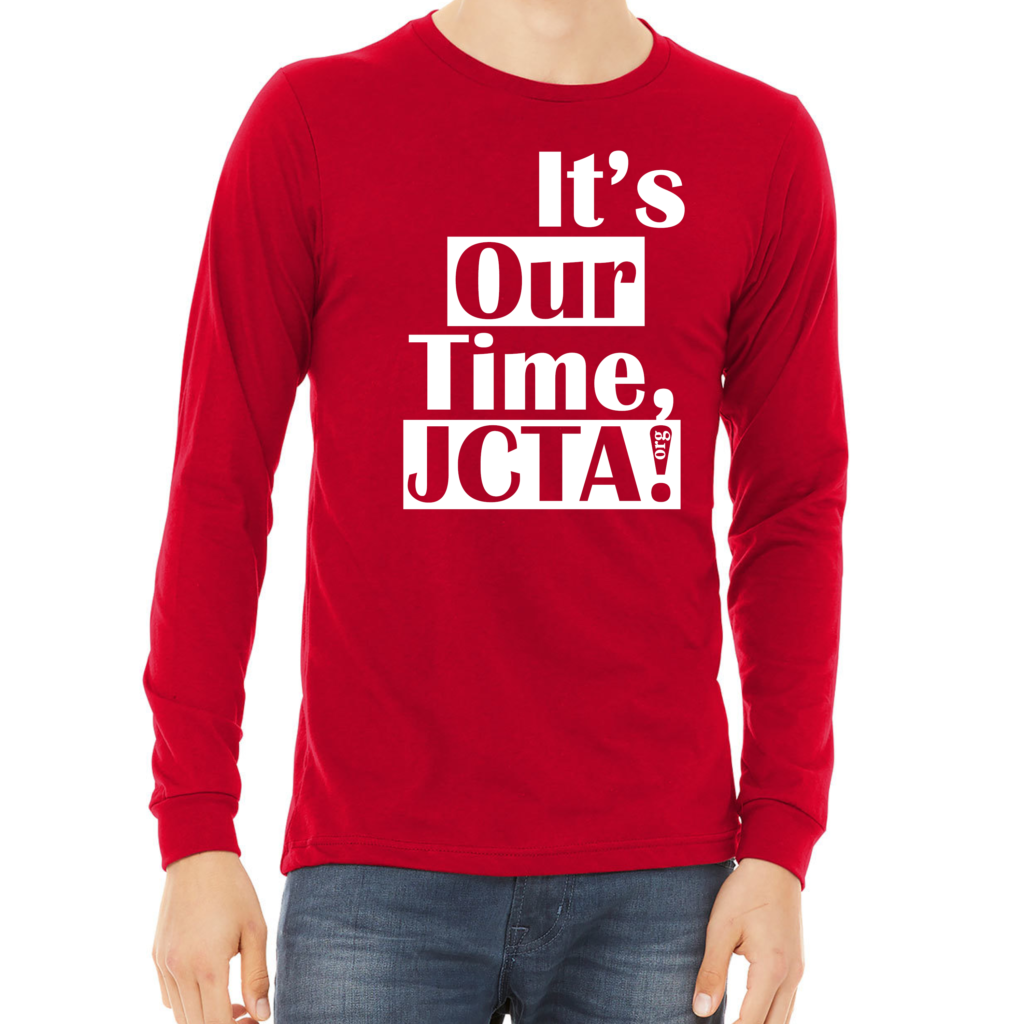 Get 10 people to sign the commitment form listing you as the referrer, and we will send you a free souvenir #ItsOurTimeJCTA! T-shirt.
Please follow along on our Facebook page: It's Our Time, JCTA!
Private Facebook group: All "Ayes" on JCTA
Website www.thepeoplesagenda.net
and www.dearjcps.com/JCTA
Regional and KEA endorsements:
KEA Directors (3-year terms)
Seat C: Beverly Chester-Burton
Seat D: Tia Edison
KEA Committees (2-year terms)
Government Relations: Kyle Schuler
JCTA Board of Directors (2-year terms)
Region I
Elementary Seat A: Jenna Fracasso
At-large Seat: Nicole Finley
Region II
Elementary Seat A: Gregory Tichenor
Region III
Secondary Seat A: Kenyata Dean-Bacon
Region IV
Elementary Seat A: Ivonne Rovira